How to make Botox last longer
Introduction
Neurotoxin injections such as Botox, Xeomin and Dysport are all made from Botulinum toxin and help to diminish fine lines and wrinkles by inhibiting the muscle contractions in the face that lead to wrinkles.
Injections usually cost anywhere between $9-14/unit (equating all brand to equal dosing) and can last between 2-4 months on average. Most areas of the face require 20 units/area for full treatment (i.e. crow's feet, frown lines, and forehead wrinkles). So an average treatment will run $200-400/treatment on the low side.
Those of us that have experienced the magic of these injections easily justify the cost but if it could be made to last longer who wouldn't do what it takes?
I'm going to go through some common advice for how to make this precious medication last longer and let you know is it fact or is it fiction?
Learn more about neurotoxins below: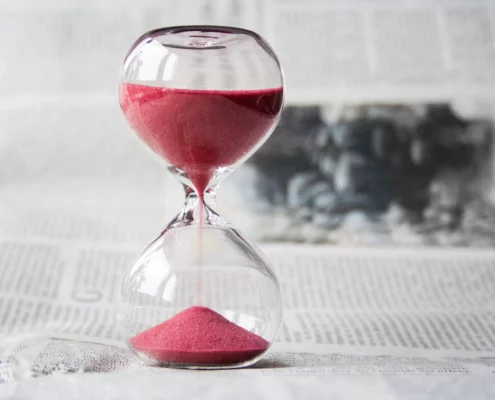 How to make Botox last longer, facts and myths
Wearing sunscreen will make Botox last longer
MYTH– Wearing suncreen will certainly prevent more wrinkles as we all know the effects that UV rays have on skin cells. However, sunscreen is a topical solution and cannot penetrate down beneath the skin to the neuromuscular junction and make Botox last longer. Despite that it doesn't make the injections last longer it is still a crucial part of any skincare routine.
Using hyaluronic acid will make Botox last longer
MYTH– Hyaluronic acid, like sunscreen, is a topical solution and has no effect on how long the neurotoxin will last. It will help diminish fine lines by hydrating the skin but only works so long as you're using it.
Microneedling after Botox will enhance the effect of Botox
TRUE– To be clear, microneedling will enhance the effect but still will not make it last longer. Again, nothing topical can make your neurotoxins last longer because it can't penetrate to the physiological level where the neurotoxin works (at the connection between the nerve and the muscle).
After neurotoxin injections is the best time to get microneedling however. Especially for stubborn lines on the forehead, between the eyes, around the eyes and around the mouth. This is because the muscles are inhibited from making further wrinkles so the increased collagen and skin remodeling that happens with micro-needling is more effective.
Learn more about Microneedling HERE.
Retinol products make Botox last longer
FALSE– As above, nothing topical can make the neurotoxins last longer but after injections is a great time to use these products. Particularly in the Winter months, we would not recommend using retinol year round unless you are very diligent about hats and sunscreen.
Taking supplements can make Botox last longer
FACT– Well actually this is mostly a myth because it's only been proven that taking one supplement can make Botox last longer and that magical little pill is Zinc.
A double blinded placebo controlled study of 77 patients was done in 2012 with 3 different types of neurotoxin where patients either supplemented with Zinc/Phytase or placebo before and after their injections.
92% of participants that supplemented with Zinc experienced increased duration (by 30%) and an increase of perceived effect of the toxin (82%) versus the placebo group.
The researchers determined that taking Zinc before and after injections may increase the effect and duration of neurotoxin injections.
A new supplement called "Zytaze" has been developed that combines Zinc and the enzyme Phytase to increase the effects of Botox.
How does Zinc and phytase make Botox last longer?
In the most simple terms, Botulinum toxin requires Zinc in order to be active at the nerve-muscle junction to stop muscle contraction. If there is not enough zinc available the effect may be sub-optimal. By supplementing zinc you ensure that the toxin can work at it's full potential.
The phytase is added to help break the zinc down and make it more readily available. It is unclear how this ingredient affects the result as it has not been studied formally against Zinc alone.
Can I just take Zinc?
Again, there is not enough research to say exactly what the protocol is but I often recommend my clients start taking a Zinc supplement twice a day a few days before and after their injections. Talk to your injecting provider to see what they recommend.